All contents are Copyright © 2006-2012 John M Blundall and Stephen Foster or is part of The John M Blundall Collection unless stated otherwise.

Wood is an incredibly versatile material and is the traditional choice for puppets and many type of mask. Carving is one of the most useful skills to possess in the puppet theatre. Below are some examples of unpainted carved puppets and masks.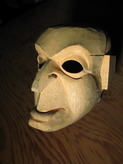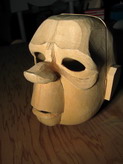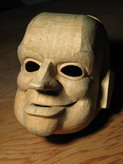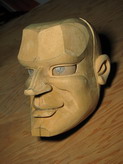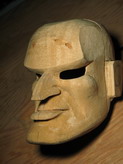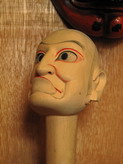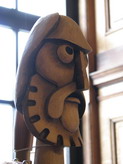 The links below show slideshows of the carving process of various works including Japanese Noh masks. Click the image for the slideshows.