All contents are Copyright © Stephen Foster or are part of The John M Blundall Collection, unless stated otherwise.
Hand Puppet - Taiwan
This large hand puppet comes from Taiwan. We cant say for definite what or who it represents but it is probably some kind of demon or spirit.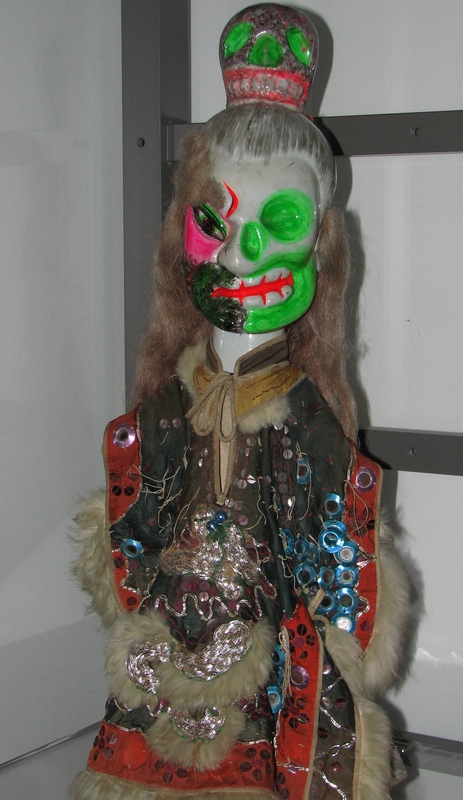 Demonic character, hand or glove puppet, 20th century
Taiwan
Wood and fabric
LI.2000.1.6828