All contents are Copyright © John M. Blundall and Stephen Foster or are part of The John M Blundall Collection, unless stated otherwise.
For more information on a performance, click on one of the posters below.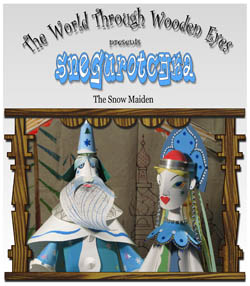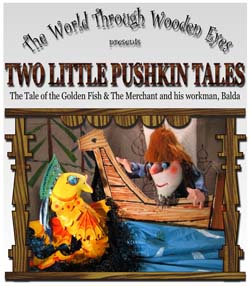 An Illusion of Life
For forty years John Blundall has presented this demonstration on the art of the puppet theatre across the world. A wide reaching performance explaining and demonstrating most forms and techniques of the puppet and mask theatre. From complicated rod puppets to the use of everyday items in a theatrical context, this performance will inspire you to kindle the joy of life, even in a stick.
Previous talks and demonstrations.
The Immortal Villain - Mister Punch
First seen in Britain in 1662, Mister Punch remains a National comic puppet hero, a British institution and the best known play in existence! But his family tree is much older and far reaching than that. This illustrated talk traces Mister Punch from the Greek theatre to the present day and introduces this cousins from around the world on the way.
The Puppet Theatre of Japan
The most famous puppet theatre in Japan is the Bunraku, but there are many other forms that are not so widely known. This talk and demonstration introduces some of these techniques as well as explaining the links between the Bunraku, Noh and Kabuki theatre. Some surprising facts emerge about the connection between a travelling 19th century marionette troupe from England and one of the greatest ever Kabuki performers.